DIGITAL VISION AND CINEFORM PARTNER
TO SUPPORT SILICON IMAGING SI-2K CAMERA
London, UK, 26th January 2010 – Digital Vision announced its partnership with CineForm as a key element of its forthcoming Nucoda 2009.1 release. The new software, which will be unveiled at next month's Broadcast Video Expo show in London, will include native support for the CineForm RAW format used by Silicon Imaging's highly-acclaimed SI-2K camera.
" Following a popular industry trend and feedback from our customers, we have introduced native support for SI-2K material. This is a highly attractive proposition for film makers who were impressed by the success of the camera's use on Oscar winning movie Slumdog Millionaire", explains Bruno Munger, Digital Vision Product Manager.  He adds, "Digital Vision is one hundred per cent committed to its customers and as such we are supporting one of the industry's most popular camera format to enable customers to provide clients with the choice, flexibility and quality that they expect ."
"CineForm RAW has earned the reputation in the industry as the compressed raw format of choice for pristine image quality," added David Taylor, CEO and co-founder of CineForm. "Extending CineForm RAW to the Digital Vision workflow is a natural fit that will result in significant value-add for Digital Vision's customers.  Our two companies share the same commitment of extremely high image quality throughout the workflow, from camera to post production to finished product."
"The SI-2K continues to gain broader market support which will enable clients to shoot wide dynamic content, collect on-set workflow and color metadata and seamlessly communicate it into post and DI", states Ari Presler, CEO of Silicon Imaging. The integration of Silicon Imaging Si-2K files in Digital Vision Nucoda enables clients to shoot, edit and master all from the same source digital negatives, without the need for rendering and developing into other formats "Using the same files shot in camera throughout the post pipeline not only reduces the amount of data that has to be moved and archived, it also enables the colorist to always have access for the full dynamic range of the source digital negatives. Then output the final content for Digital Cinema, Broadcast or Blue-Ray deliverables"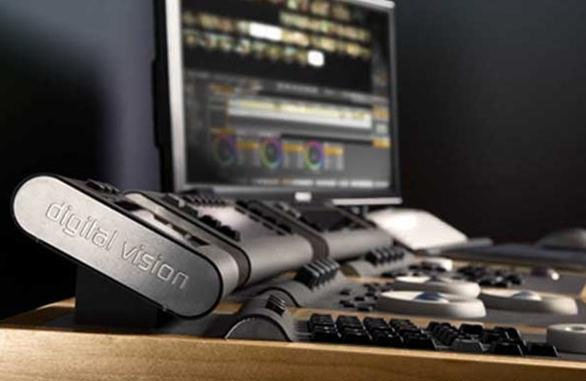 Digital Vision will be exhibiting at Broadcast Video Expo, February 16th – 18th 2010, on stand L30.