Silicon Imaging designs cameras with the needs of the independent filmmaker in mind. Our cameras encompass new paradigms in camera acquisition and recording architecture to help the filmmaker reach their creative potential. Using our ground-breaking new 2K Digital Cinema series cameras powered by direct-to-disk RAW acquisition, the choice between the portability of a highly compressed tape-based system versus the high image quality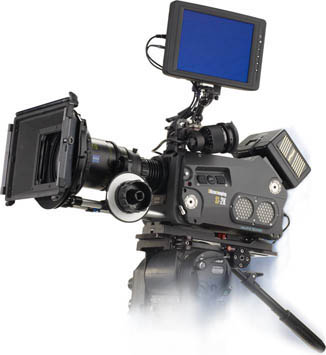 delivered by an uncompressed DDR is erased.
The SI-2K series cameras combine a DCI-spec 2K sensor with CineForm's revolutionary Visually Perfect® CineForm RAW™codec in an embedded Intel Core 2 Duo powered architecture. It delivers a direct-to-disk recording platform with unprecedented image quality, 11-F stops of dynamic range, an intuitive 7" LCD touchscreen interface, sharp OLED electronic viewfinder option, IT-friendly connectivity, battery powered operation, and up to 4-hours of continuous shooting on its hot-swap 160GB notebook hard drive.
The SI-2K series utilizes a single large format 2/3" CMOS sensor with an on-chip 12-bit A/D converter for a complete digital pathway from sensor to disk, minimizing noise and maximizing dynamic range. Its interchangeable optical assembly enables the use of high quality modern cinema PL mount lenses, as well as affordable and compact C mount lenses. Directly attach 15mm lightweight rods or a 19mm ARRI style bridge-plate adapter and use the latest in follow focus attachments, matte boxes, and other cinema-style gear and accessories. Detach the camera-head and connect to it remotely using Gigabit Ethernet.
Today, Expose, Shoot and Produce impressive 16:9 progressive scan footage at both 2K and 1080P resolutions and 720P up to 85fps for slow-motion effects. Then directly Edit the footage on a Prospect2K NLE system over a LAN connection, as each shot is taken. Or, simply connect the removable hard drive magazine andedit the content directly from the disc. Playthe10-bit Cineform AVI footage in Microsoft Windows Media™ Player, add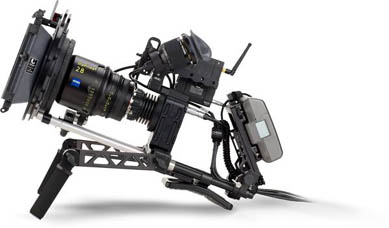 metadata with Adobe Bridge, edit with HD-SDI output in Adobe Premiere Pro or composite in Adobe After Effects; all without a time consuming ingest process. It also supports Quicktime formats for use in Apple Final Cut Pro.
The SI-2K series of digital digital cinema camera delivers the maximum flexibility for on-set and field production, post -production, and delivery. Bring the future of digital cinematography to your production now. For more information, please visit our FAQ or contact us.